Home/About Us
Club Information
NOW IN OUR 28th SEASON OF PROUDLY CHEERING FOR OUR STEELERS FROM ATLANTA, GEORGIA!!
The Pittsburgh Steelers Fan Club of Atlanta (formerly the Steelers Fan Club of Gwinnett in Atlanta-metro) is an informal group of Pittsburgh Steeler fans whose sole purpose is to get together on Sundays to cheer the Steelers back to the Super Bowl. We have no officers, meetings, or dues. The only requirement for membership in this exclusive club is that you be a die-hard fan of the Black and Gold! Recruit for us, the more the merrier! We maintain a "membership" address list so that we can keep in touch with each other and so that we might meet up with some old buddies from the 'Burgh.
The club meets for all Steelers games at the following locations:
Hammerhead's Seafood & Sports Grille, in Suwanee
Smith's Olde Bar, Atlanta
Pepperoni's Tavern, Alpharetta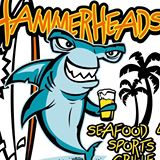 Our old friend Bob Graves, who helped get the Fan Club started back in 1990, has a restaurant named Hammerhead's Seafood & Sports Grille. Bob was the founder of Barnacles where we watched the Steelers for 20 years!! He was always a great host and knows how to run a sports bar! The menu is excellent and the wings are the best in Atlanta.
Hammerhead's is located at 415 Peachtree Industrial Blvd, Suwanee, GA 30024. It is at the intersection of Peachtree Industrial and Suwanee Dam Road. It's an easy to get to location with plenty of room for Steelers Fans!
NOTE!!! Hammerhead's has a new added section for Steelers fans for the 2016 season. We will have our own big screens and sound! Check it out!
https://www.facebook.com/HammerheadsSeafoodSports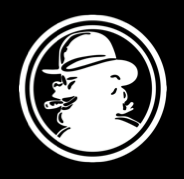 Smith's Olde Bar, in Atlanta is at 1578 Piedmont Ave NE, Atlanta. Great Steelers Bar for those closer to downtown Atlanta.
https://www.facebook.com/smithsoldebar/info
Pepperoni's Tavern, in Alpharetta is at 4190 Old Milton Parkway, Alpharetta. The owner of Pepperoni's, Bill Klett, is originally from the Pittsburgh area and is a Steelers Fan. Pepperoni's has a great menu and is non-smoking inside. They have a patio for smokers. They also make a Primanti style sandwich and have Iron City beer. Ask to meet Bill and he'll take care of you.
http://www.pepperonistavern.com/
Club History
The club was started in 1990 at the Falcon Inn, then the home of the Atlanta Falcons, in Suwanee Georgia since they had a satellite dish and were willing to put up with a few Steelers fans on Sundays. The club didn't have a name back then since it was just a handful of diehards. The first game of the season wasn't shown since lightning struck the satellite dish the night before. Things went downhill from there, although the staff was very friendly and we had some pretty good times there.
In 1991 Barnacle's, then called Jordan's, was opened in Duluth, Georgia near where many of us work. It was a great, convenient place to stop for a cold one after work and we got to know the owner and managers pretty well. When they installed a satellite dish before the 1991 season we jumped at the chance to move the club – and they accepted. That year we had a membership list of about 20 people.
In 2009, the Fan Club expanded to include a venue near the Mall of Georgia, Stone Creek Tavern. Stone Creek was added as a venue because so many of our members have moved to the areas surrounding the Mall of Georgia over the years. Unfortunately, Stone Creek Tavern closed the Mall of Georgia location after 1 season and relocated to the Dacula area.